Today, in order to commend outstanding private enterprises and boost the confidence of private entrepreneurs in their development, Yancheng's private enterprises "dare to do, dare to venture, dare to act, and dare to pioneer" fertile soil, the Municipal Federation of Industry and Commerce, the Municipal Development and Reform Commission, and the Municipal Industry and Information Technology Co., Ltd. Yancheng Top 100 Private Enterprises Press Conference jointly organized by the Municipal Bureau of Ecology and Environment, the Municipal Emergency Management Bureau, the Municipal Market Supervision Bureau, the Municipal Statistics Bureau and the Municipal Taxation Bureau was successfully held in Yancheng.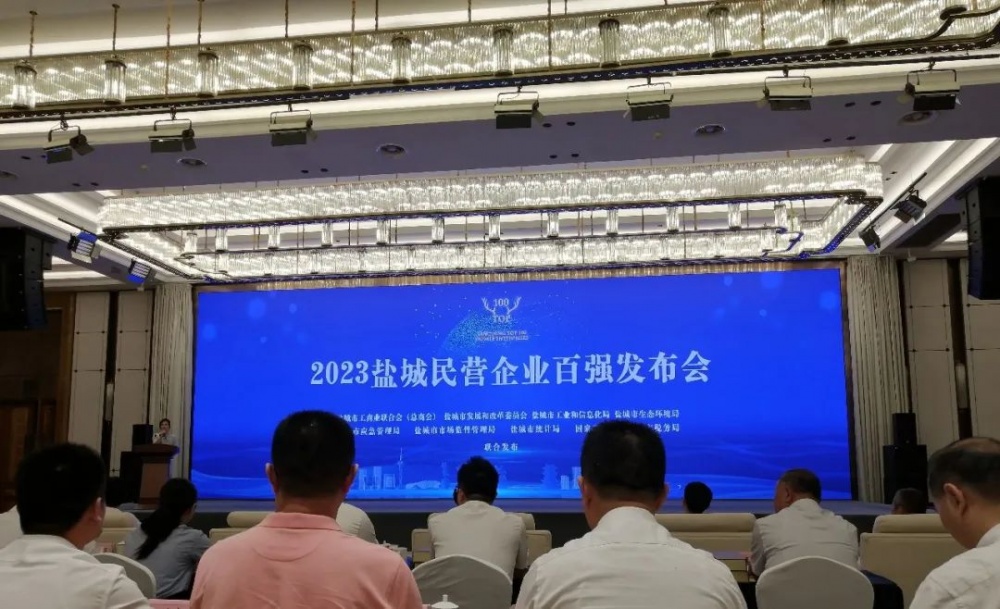 After preliminary review, joint review, solicitation of opinions, conference research and other evaluations, Runda Photovoltaic Yancheng Co., Ltd. won the 38th place in the 2023 Yancheng Top 50 Private Enterprises Manufacturing List and the 2023 Yancheng Top 100 Private Enterprises List Good result at 48th place!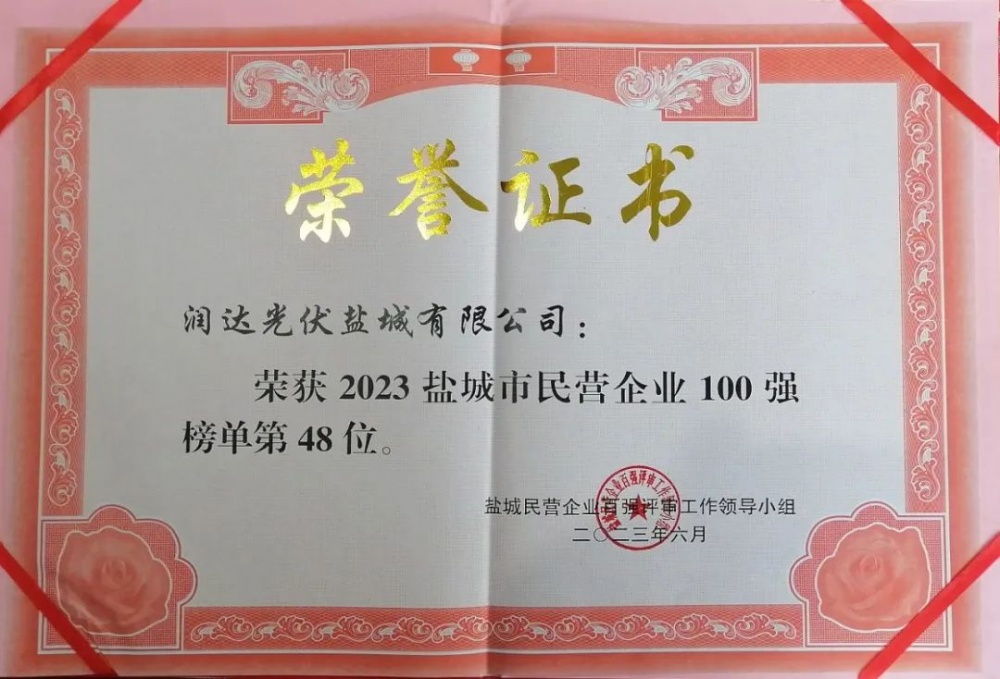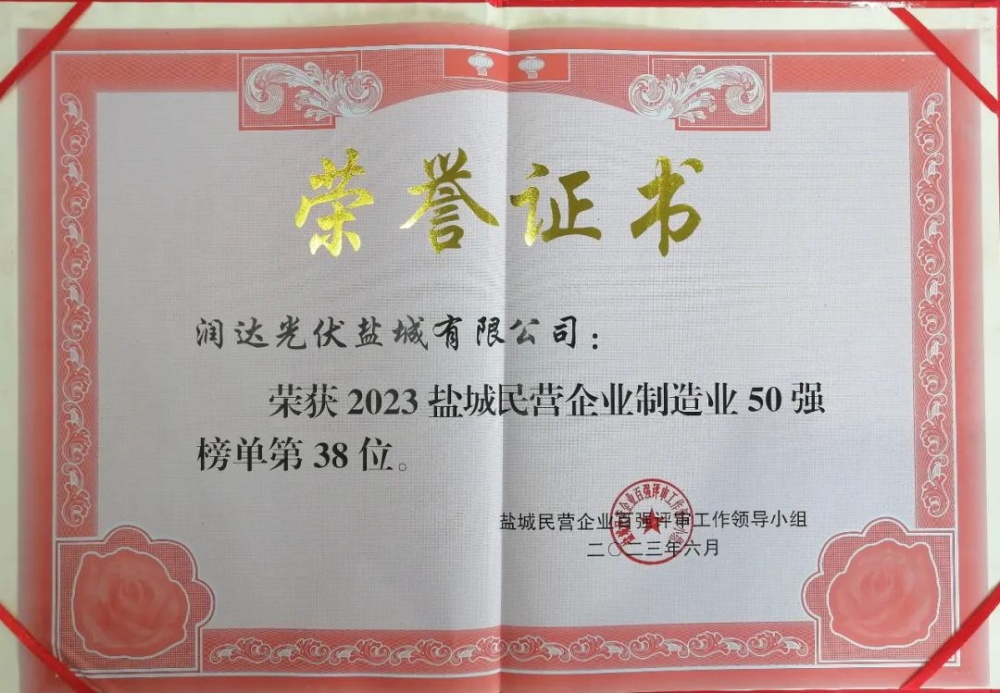 Since Yancheng Runda was officially put into production in early 2022, Runda Yancheng has grown step by step under the leadership of the company's leadership. Now Runda Yancheng has 4 stable automatic production lines for solar cell modules, which can produce solar cell modules of various sizes The production capacity of N-type and P-type modules is stable at about 3GW, and there are also 1GWh energy storage projects. It can be said that it is a competitive and productive enterprise. This award is undoubtedly an encouragement to Runda Yancheng. The company has been adhering to the business philosophy of "light energy nourishes thousands of families, and integrity reaches the world". The government's affirmation also proves the validity of our business philosophy correctness. In the future, we will continue to work hard to make contributions to the local area, the industry, and the general public, and exert value.
Jiangsu Runda Photovoltaic Co., Ltd. was founded in 2009. It is a professional, large-scale and international development company dedicated to building world-class solar photovoltaic modules high-tech enterprises. The company is a listed company on the New Third Board. It was listed in May 2015. It has more than 800 employees and a management and R&D team composed of senior experts in the industry. At present, the company's total production capacity has reached 4GW.
Jiangsu Runda Photovoltaic Wuxi Co., Ltd. was established in 2016 and is located at No. 108 Yanxiang Road, Ehu Town, Xishan District. It is a wholly-owned subsidiary of Jiangsu Runda Photovoltaic Co., Ltd. The company is mainly engaged in the research and development, production and sales of solar cells, modules and related accessories. The company has introduced a complete set of solar cell module automation production lines with international advanced level; currently it has the design and manufacturing capacity of 550MW solar module products.
Runda Photovoltaic Yancheng Co., Ltd. is a project invested by Jiangsu Runda Photovoltaic Co., Ltd. with an investment of 1 billion yuan and will be constructed in 2022. The project is located in Jianhu County, Yancheng City, Jiangsu Province, covering an area of 95.1 mu, with 80,000 square meters of new factory buildings and supporting facilities, the purchase of 1,132 sets of intelligent production equipment, and the construction of 8 photovoltaic module production lines. It is a highly intelligent and standardized production and R&D center built by Runda Photovoltaic to further improve production capacity and efficiency.