Under the upsurge of global sustainable development, the demand for installation of solar photovoltaic modules around the world continues to increase, and photovoltaic modules can be applied in different places and environments, so the production can adapt to different climate conditions and different temperatures Solar modules are also a big challenge.
  For example, in coastal areas, high salinity areas and other areas, components are easily eroded by salt spray, and in farms and agricultural areas with more animal husbandry, they are easily eroded by ammonia gas. These complex environments are harmful to components. Higher quality standards are required.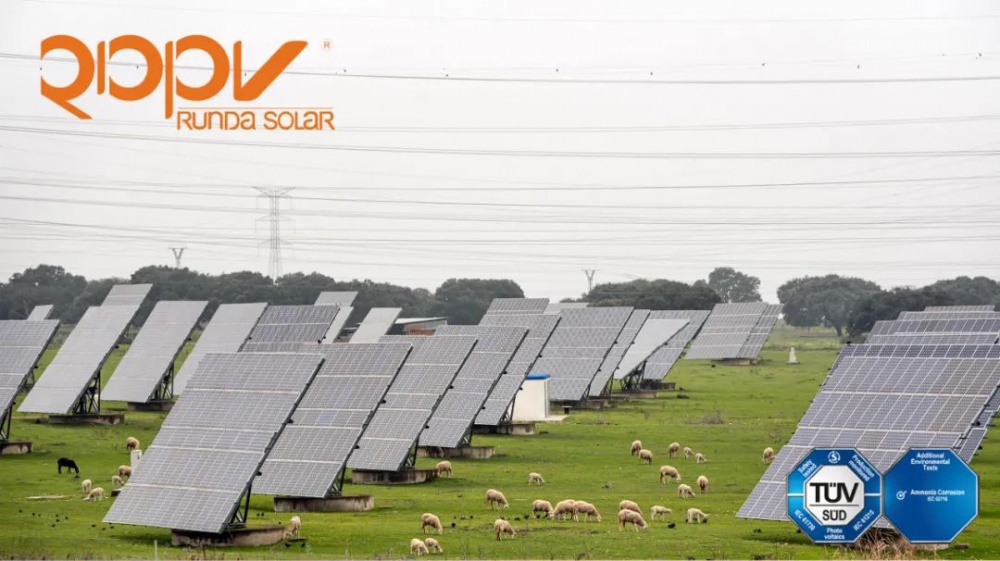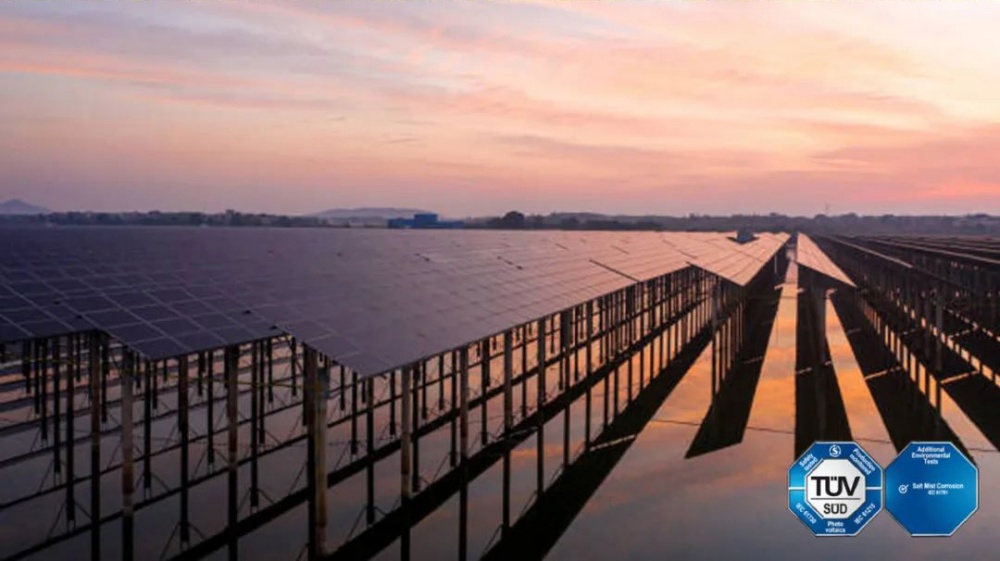 In order to ensure the high quality and performance of Runda photovoltaic modules installed in different environments (such as farms, coastlines, extreme temperatures, etc.). Runda Photovoltaic has formulated strict protocols to control the entire production process to ensure that the produced modules meet high standards.
   According to the authoritative test results of TUV SUD, Runda photovoltaic single glass series modules can maintain excellent performance in any natural environment, meet the requirements of international standards for salt spray and ammonia corrosion resistance, and have high quality , High-guarantee professional photovoltaic modules.
  Jiangsu Runda Photovoltaic Co., Ltd. was founded in 2009. It is a professional, large-scale and international development company dedicated to building world-class solar photovoltaic modules high-tech enterprises. The company is a listed company on the New Third Board. It was listed in May 2015. It has more than 800 employees and a management and R&D team composed of senior experts in the industry. At present, the company's total production capacity has reached 4GW.
  Jiangsu Runda Photovoltaic Wuxi Co., Ltd. was established in 2016 and is located at No. 108 Yanxiang Road, Ehu Town, Xishan District. It is a wholly-owned subsidiary of Jiangsu Runda Photovoltaic Co., Ltd. The company is mainly engaged in the research and development, production and sales of solar cells, modules and related accessories. The company has introduced a complete set of solar cell module automation production lines with international advanced level; currently it has the design and manufacturing capacity of 550MW solar module products.
  Runda Photovoltaic Yancheng Co., Ltd. is a project invested by Jiangsu Runda Photovoltaic Co., Ltd. with an investment of 1 billion yuan and will be constructed in 2022. The project is located in Jianhu County, Yancheng City, Jiangsu Province, covering an area of 95.1 mu, with 80,000 square meters of new factory buildings and supporting facilities, the purchase of 1,132 sets of intelligent production equipment, and the construction of 8 photovoltaic module production lines. It is a highly intelligent and standardized production and R&D center built by Runda Photovoltaic to further improve production capacity and efficiency.
  Jiangsu Runda New Energy Technology Co., Ltd. is a high-efficiency TOPCon cell project invested and constructed by Jiangsu Runda Photovoltaic Co., Ltd. in 2022. The project is located in Jingsi High-tech Zone, Jianhu County On the west side of the road and on the north side of Aviation Road. With a total investment of 3 billion yuan, it covers an area of about 450 acres, newly built 180,000 square meters of factory buildings and related supporting facilities, and newly purchased about 400 sets of laser slotting equipment, dual-track online testing machines, and quartz tube cleaning machines. It is expected to have an annual production capacity of 8GWTOPCon cells after it is put into production. After the project is put into production, it can achieve annual sales of more than 8 billion yuan and tax revenue of more than 280 million yuan.