The 3-day Intersolar Europe Photovoltaic Exhibition ended successfully today! At this exhibition, Runda Photovoltaic once again appeared on the European stage with its new N-type series modules and Power House energy storage system. During the exhibition, the booth of Runda Photovoltaic was crowded with people, and the 10000PA Alpine series exhibited for the first time attracted the attention of a large number of customers. As a component that is very good at coping with extreme weather, customers in Europe, especially northern Europe, have shown strong interest in this component.
Runda Photovoltaic's Alps series modules have passed the load value test of 10000Pa on the front side and 5400Pa on the back side, which is much higher than the usual snow load requirement. Among them, the measured load-bearing capacity of the single-glass module is about 21.3kg, and the measured load-bearing capacity of the double-glass module is about 24.5kg. Alps series modules can more effectively avoid the application of module products in snowy areas, which will cause module failures caused by snow pressure, such as bending or breaking of the frame, uneven cracking of the back glass, and partial or complete disintegration of the installation system. A component with excellent resistance to snow loads.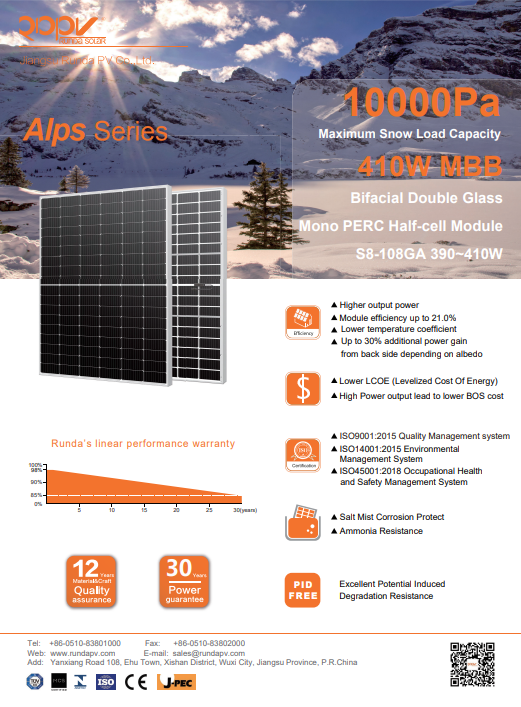 In addition, other components exhibited at this exhibition also have their own advantages, and the complete energy storage system has attracted everyone's attention. Through communication with customers, we also further understand that customers' demand for household and industrial and commercial energy storage is also increasing day by day. Runda's Power House system has obviously formed a complete set of solutions and can meet the needs of most customers. The affirmation of customers has also given Runda the motivation to continuously optimize solutions and increase product diversity.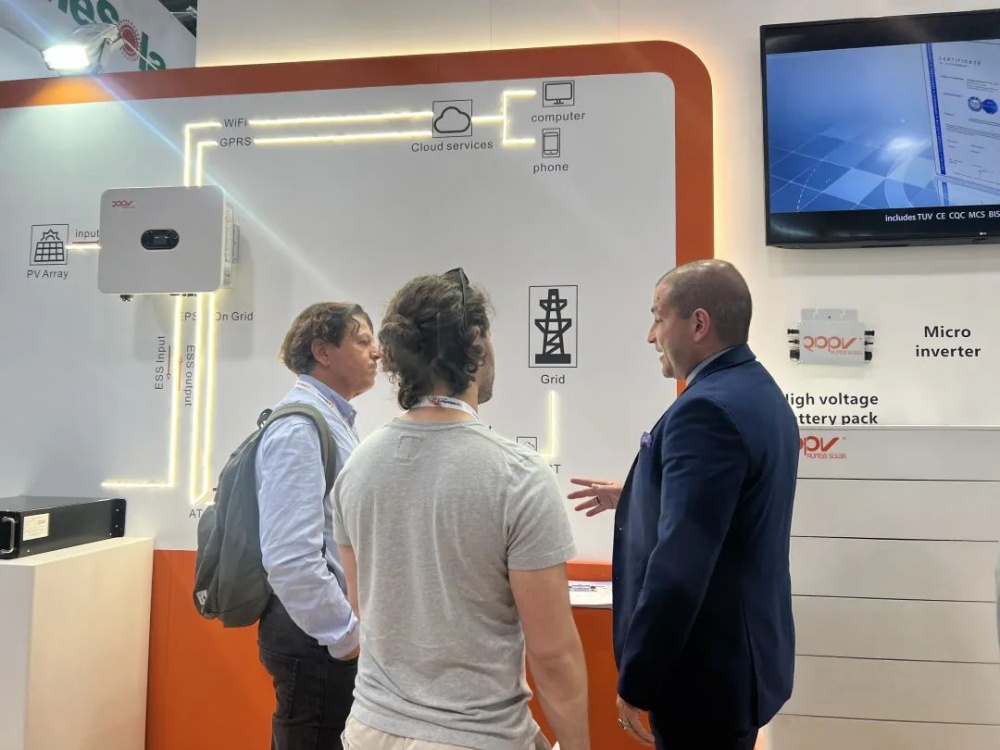 We are very pleased to meet customers again through this exhibition, and bring Runda's products and corporate image to everyone again. In the future, Runda will continue to pay attention to customer needs and continuously optimize its own productivity. We look forward to meeting you next time in Brazil!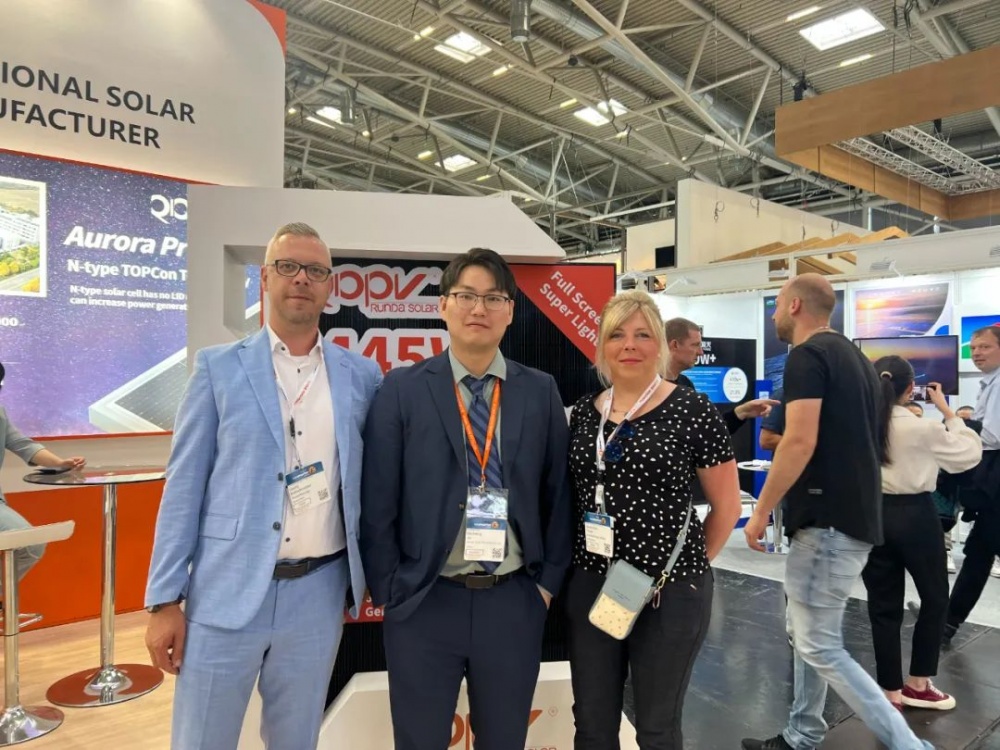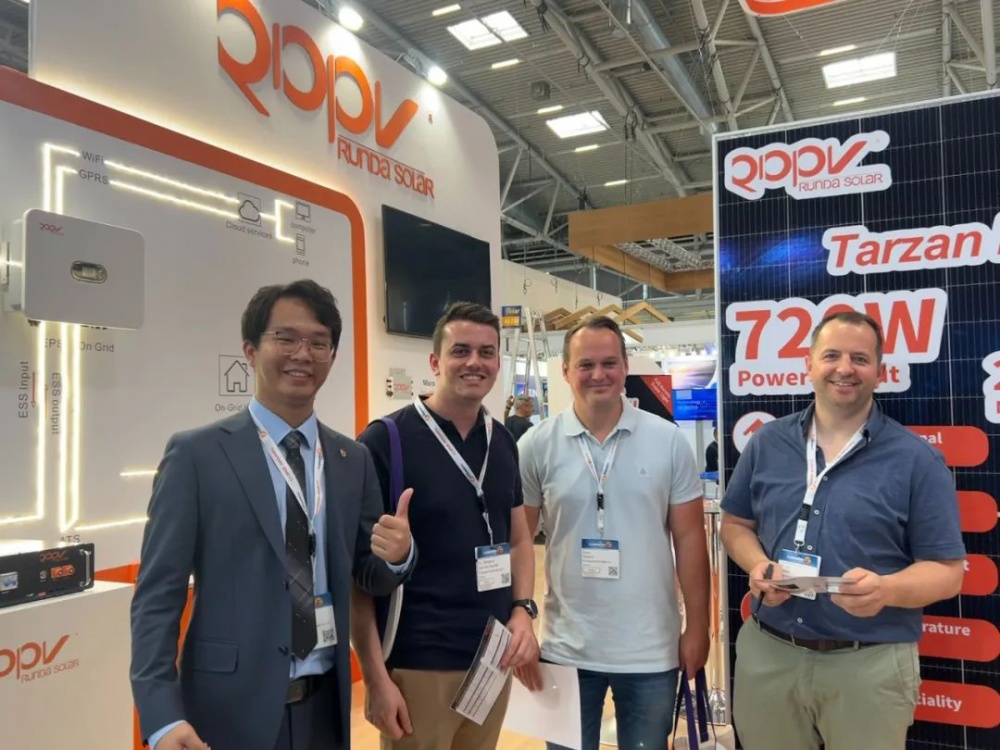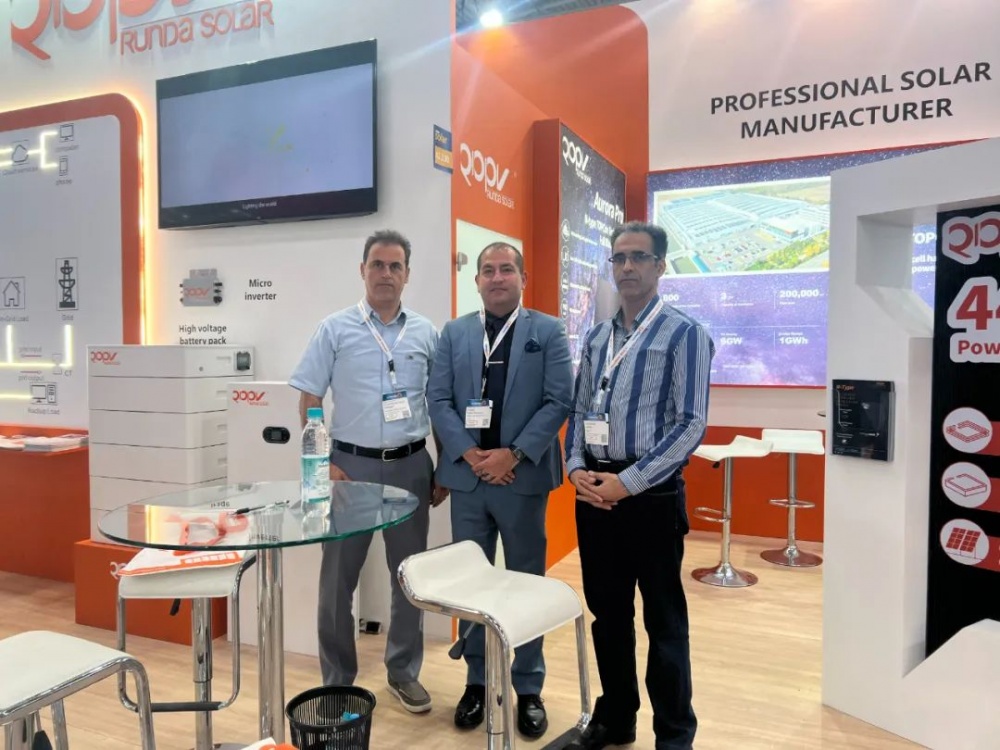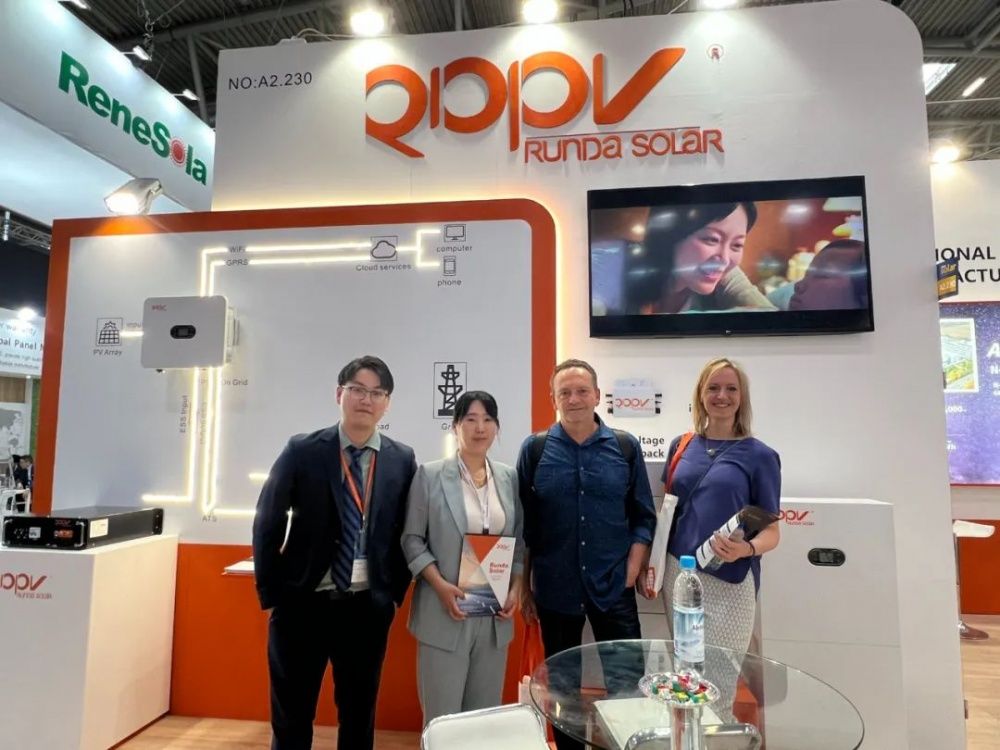 Jiangsu Runda Photovoltaic Co., Ltd. was founded in 2009. It is a professional, large-scale and international development company dedicated to building world-class solar photovoltaic modules high-tech enterprises. The company is a listed company on the New Third Board. It was listed in May 2015. It has more than 800 employees and a management and R&D team composed of senior experts in the industry. At present, the company's total production capacity has reached 4GW.
Jiangsu Runda Photovoltaic Wuxi Co., Ltd. was established in 2016 and is located at No. 108 Yanxiang Road, Ehu Town, Xishan District. It is a wholly-owned subsidiary of Jiangsu Runda Photovoltaic Co., Ltd. The company is mainly engaged in the research and development, production and sales of solar cells, modules and related accessories. The company has introduced a complete set of solar cell module automation production lines with international advanced level; currently it has the design and manufacturing capacity of 550MW solar module products.
Runda Photovoltaic Yancheng Co., Ltd. is a project invested by Jiangsu Runda Photovoltaic Co., Ltd. with an investment of 1 billion yuan and will be constructed in 2022. The project is located in Jianhu County, Yancheng City, Jiangsu Province, covering an area of 95.1 mu, with 80,000 square meters of new factory buildings and supporting facilities, the purchase of 1,132 sets of intelligent production equipment, and the construction of 8 photovoltaic module production lines. It is a highly intelligent and standardized production and R&D center built by Runda Photovoltaic to further improve production capacity and efficiency.