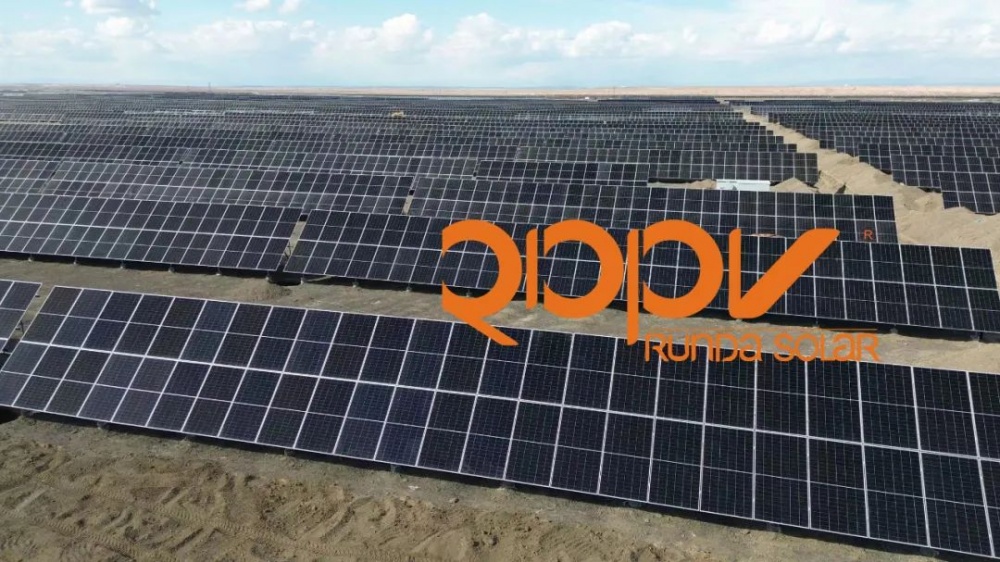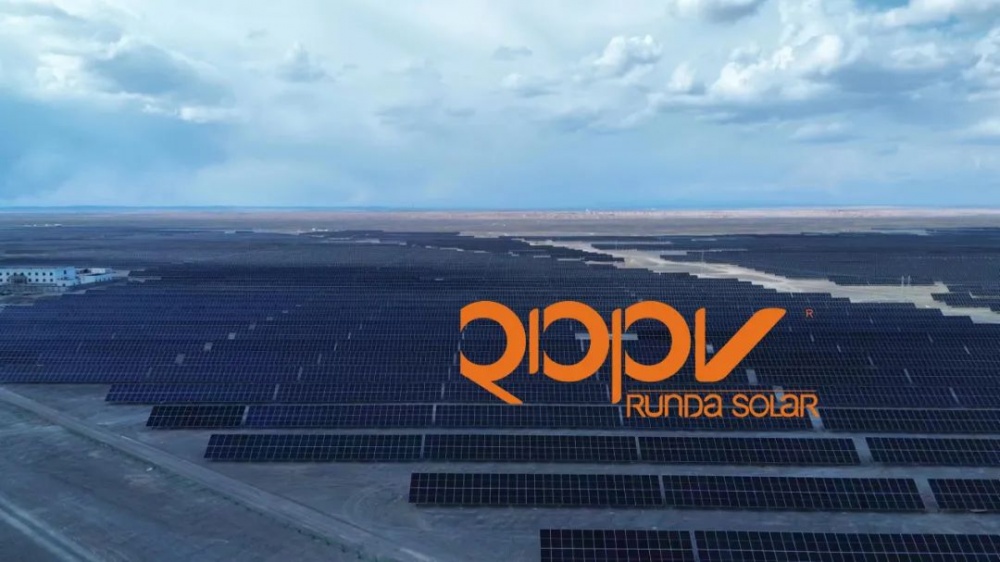 Project Location: Xinjiang
Scale: 240MW
Application type: large ground power station‍
The project began to be installed in October 2022, and it took 7 months to successfully land in Xinjiang. The modules used in this project are double-sided double-glass modules of Runda Photovoltaic Taishan series, with a conversion efficiency as high as 21.4%, which can greatly improve the project's profitability.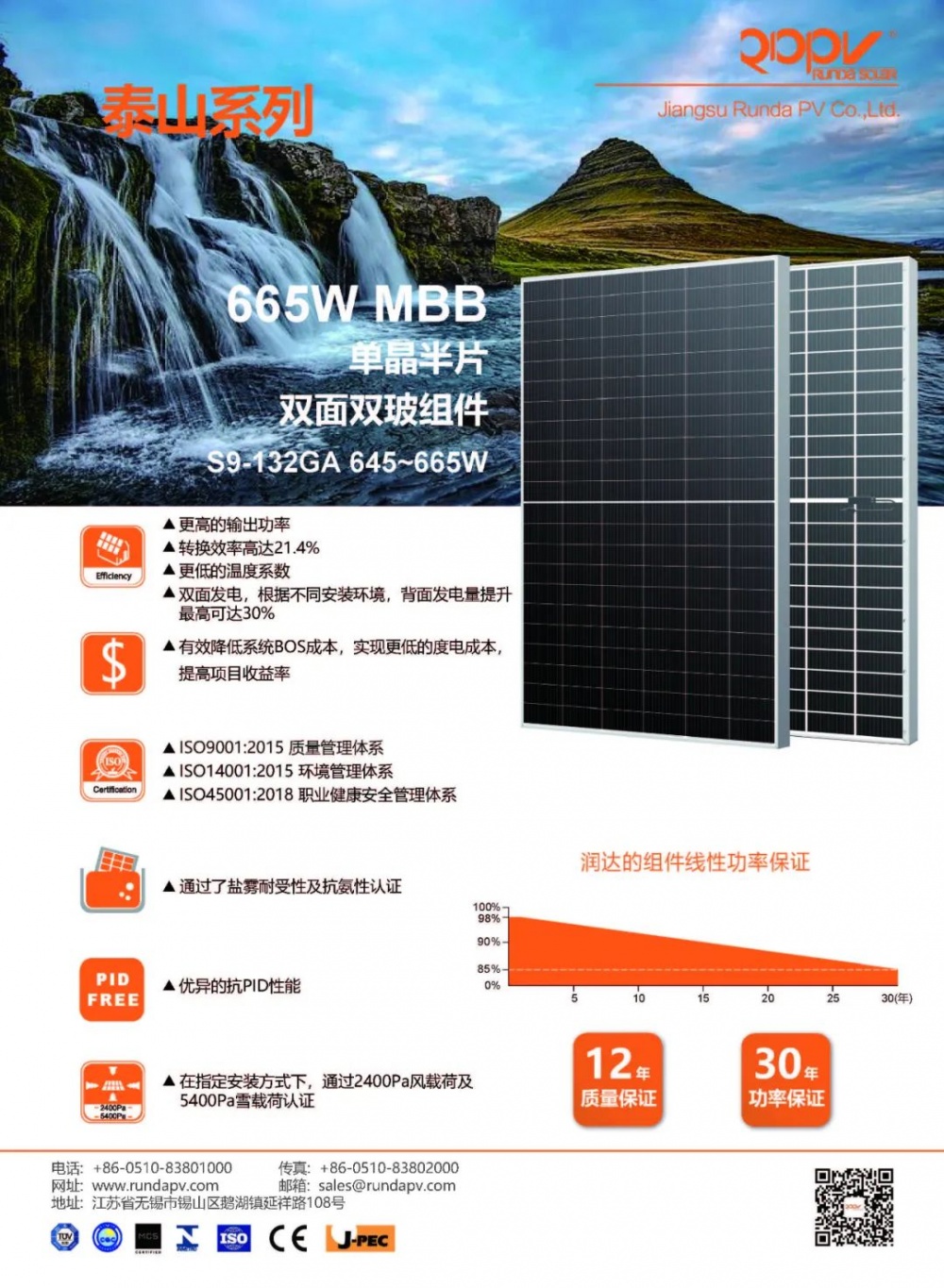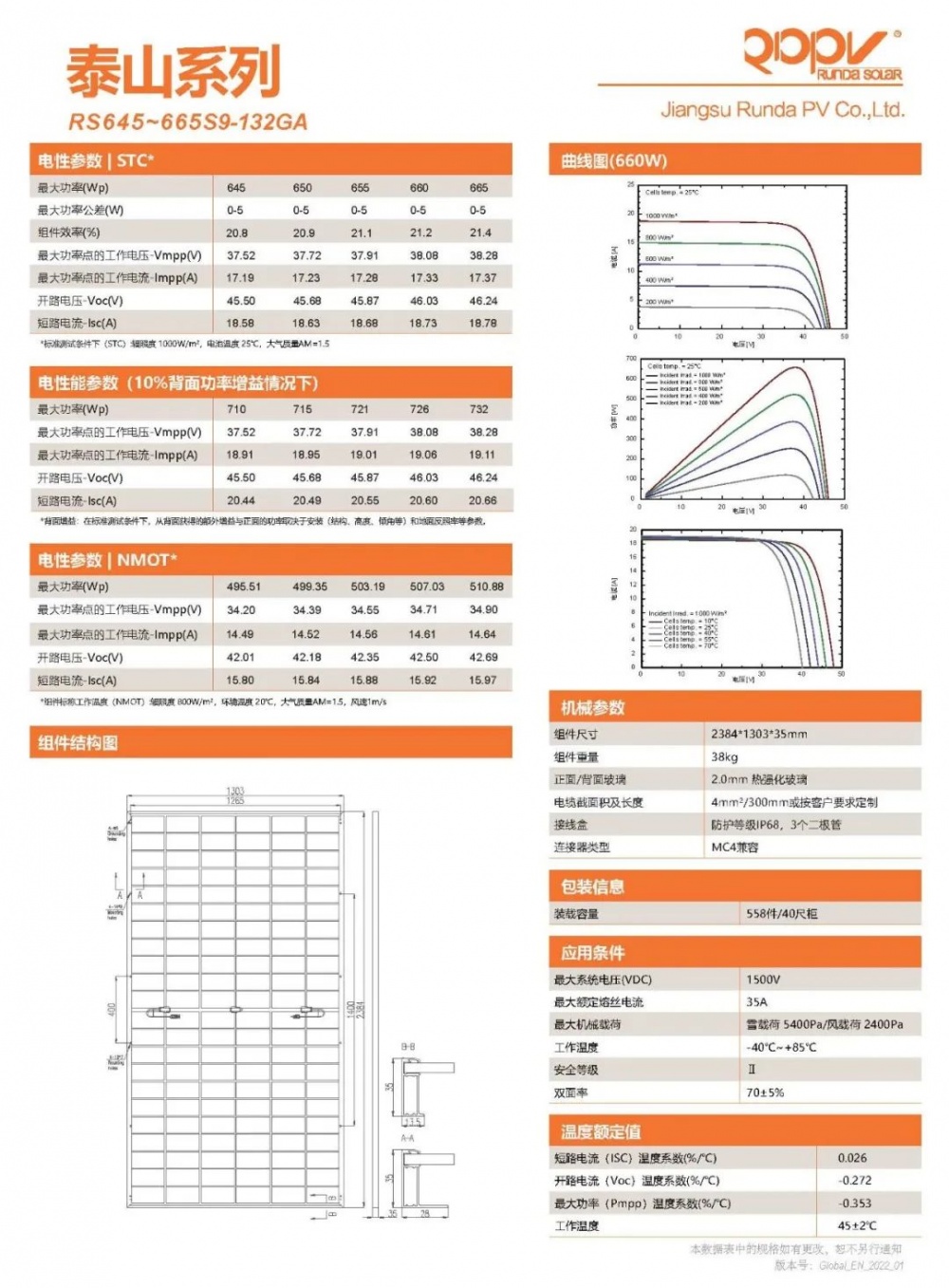 Jiangsu Runda Photovoltaic Co., Ltd. was founded in 2009. It is a professional, large-scale and international development company dedicated to building world-class solar photovoltaic modules high-tech enterprises. The company is a listed company on the New Third Board. It was listed in May 2015. It has more than 800 employees and a management and R&D team composed of senior experts in the industry. At present, the company's total production capacity has reached 4GW.
  Jiangsu Runda Photovoltaic Wuxi Co., Ltd. was established in 2016 and is located at No. 108 Yanxiang Road, Ehu Town, Xishan District. It is a wholly-owned subsidiary of Jiangsu Runda Photovoltaic Co., Ltd. The company is mainly engaged in the research and development, production and sales of solar cells, modules and related accessories. The company has introduced a complete set of solar cell module automation production lines with international advanced level; currently it has the design and manufacturing capacity of 550MW solar module products.
  Runda Photovoltaic Yancheng Co., Ltd. is a project invested by Jiangsu Runda Photovoltaic Co., Ltd. with an investment of 1 billion yuan and will be constructed in 2022. The project is located in Jianhu County, Yancheng City, Jiangsu Province, covering an area of 95.1 mu, with 80,000 square meters of new factory buildings and supporting facilities, the purchase of 1,132 sets of intelligent production equipment, and the construction of 8 photovoltaic module production lines. It is a highly intelligent and standardized production and R&D center built by Runda Photovoltaic to further improve production capacity and efficiency.