From August 29th to 31st, the annual Sao Paulo Solar Photovoltaic Exhibition in Brazil is about to kick off!
  INTERSOLAR SOUTH AMERICA is committed to displaying the latest technologies, products and solutions in the photovoltaic energy storage industry, aiming to promote global renewable energy and sustainable development. This expo will attract more than 350 well-known global advanced photovoltaic energy brands and local representatives from Latin America to participate in the exhibition. It is one of the important events in the solar photovoltaic industry in Brazil and even South America.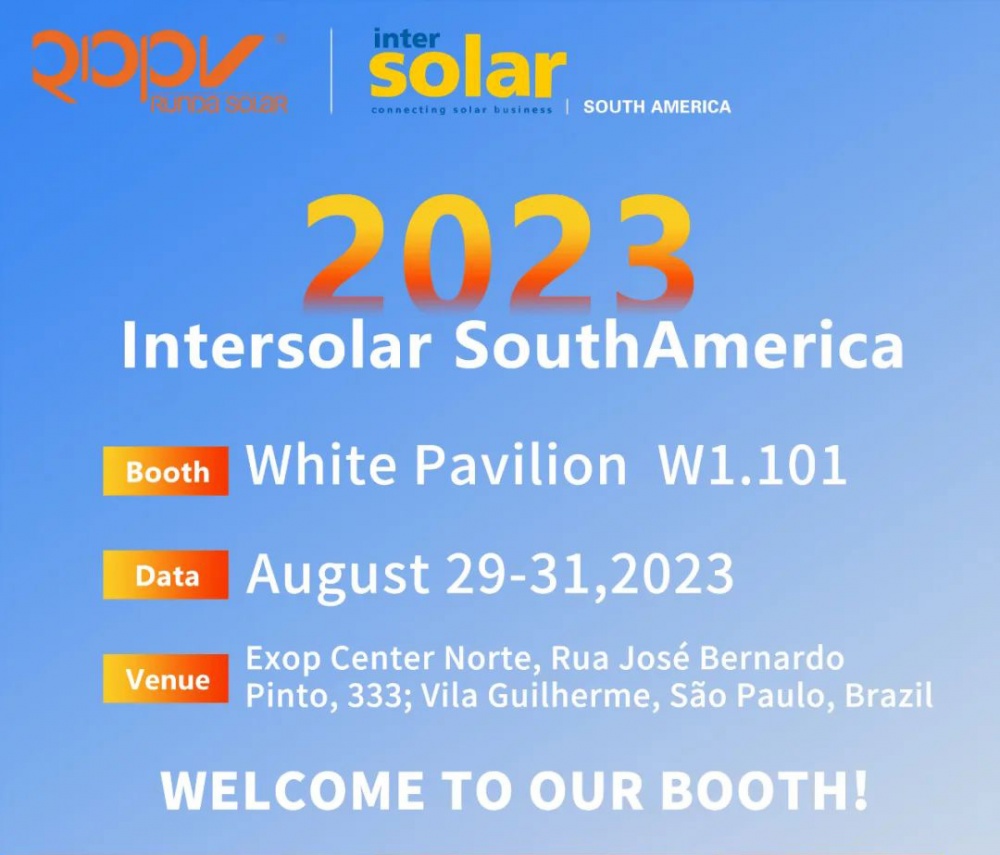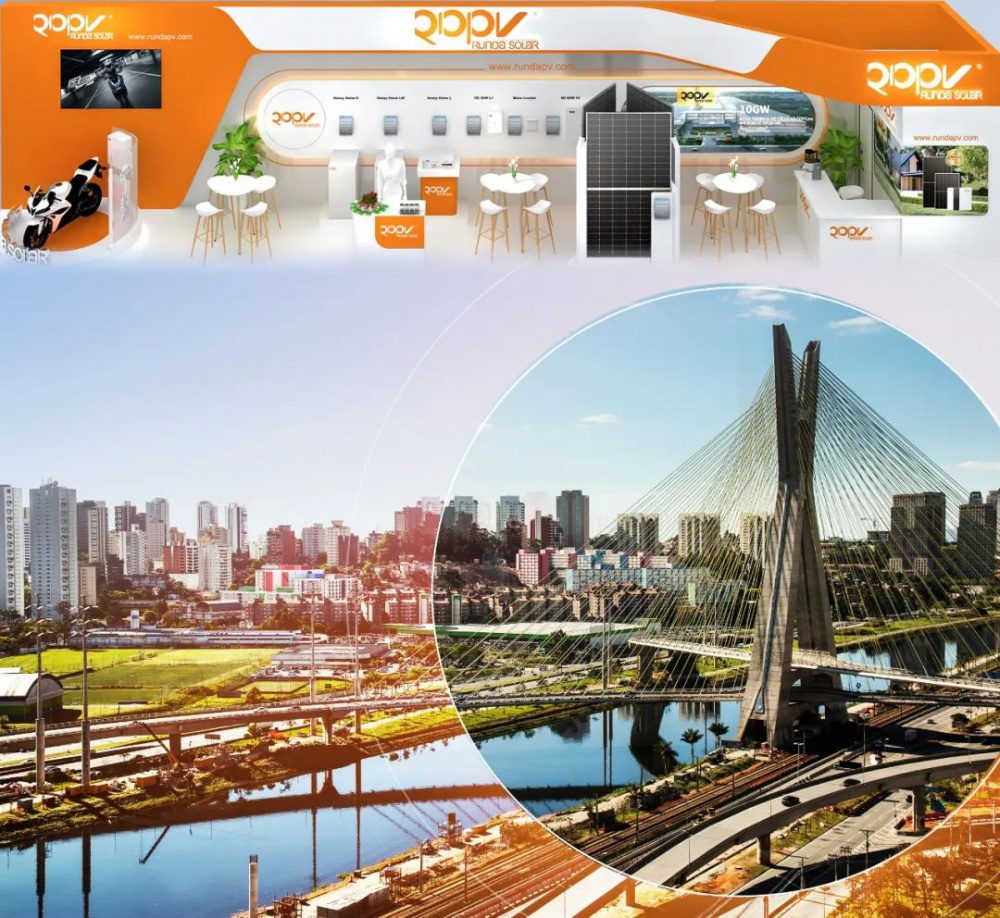 In order to further develop the South American market and create solar storage products suitable for more South American customers, Runda Photovoltaic will bring new N-type modules and energy storage system solutions to the exhibition. At the same time, we will give speeches in Portuguese, Spanish, German, and English to better interact with customers around the world. Welcome to our exhibition to communicate with us!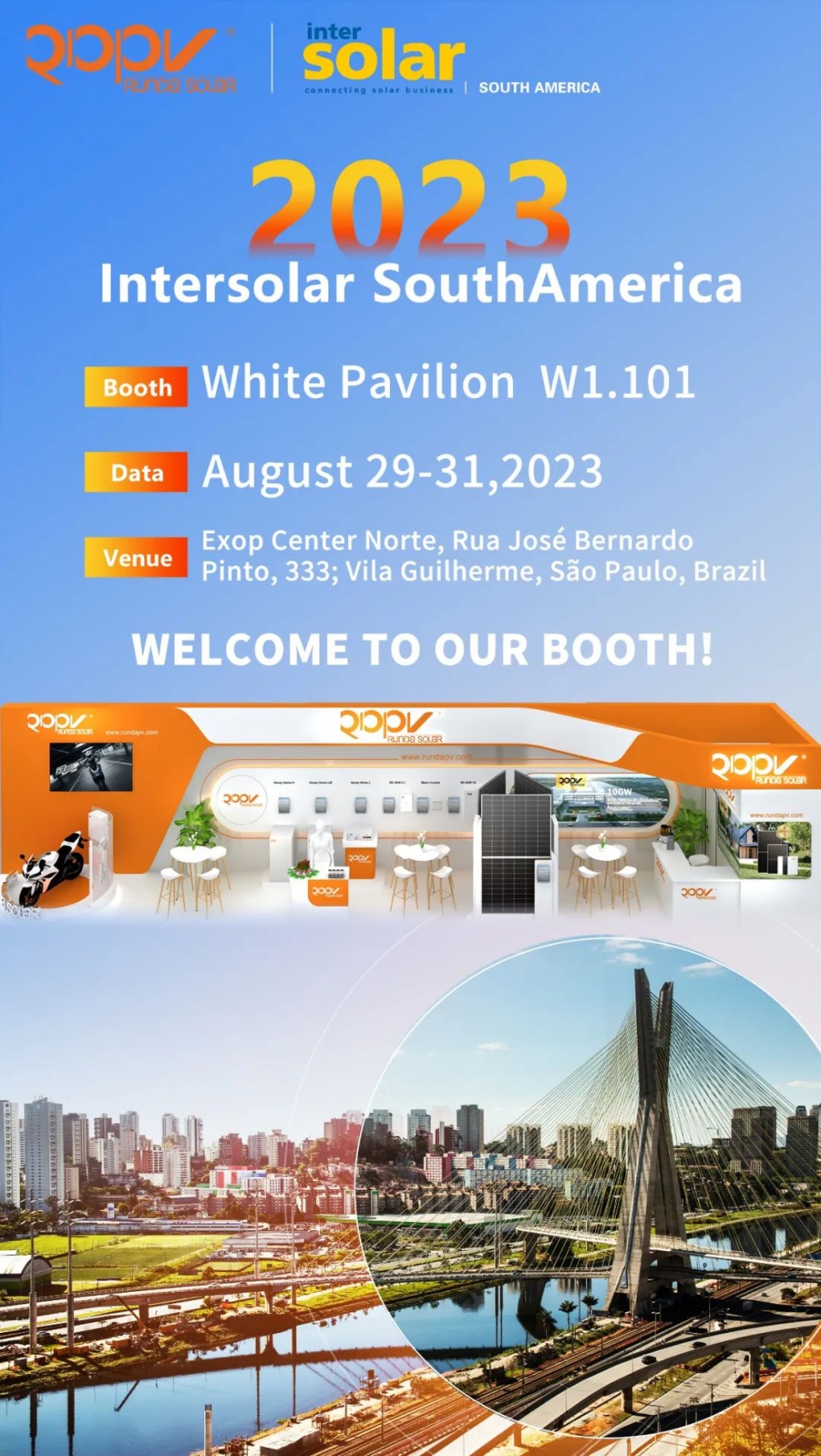 Jiangsu Runda Photovoltaic Co., Ltd. was founded in 2009. It is a high-tech enterprise based on the road of specialization, scale and internationalization, and is committed to building world-class solar photovoltaic modules. The company is a listed company on the New Third Board. It was listed in May 2015. It has more than 800 employees and a management and R&D team composed of senior experts in the industry. At present, the company's total production capacity has reached 4GW.
  Jiangsu Runda Photovoltaic Wuxi Co., Ltd. was established in 2016 and is located at No. 108 Yanxiang Road, Ehu Town, Xishan District. It is a wholly-owned subsidiary of Jiangsu Runda Photovoltaic Co., Ltd. The company is mainly engaged in the research and development, production and sales of solar cells, modules and related accessories. The company has introduced a complete set of solar cell module automation production lines with international advanced level; currently it has the design and manufacturing capacity of 550MW solar module products.
  Runda Photovoltaic Yancheng Co., Ltd. is a project invested by Jiangsu Runda Photovoltaic Co., Ltd. with an investment of 1 billion yuan in 2022. The project is located in Jianhu County, Yancheng City, Jiangsu Province, covering an area of 95.1 mu, with 80,000 square meters of new factory buildings and supporting facilities, the purchase of 1,132 sets of intelligent production equipment, and the construction of 8 photovoltaic module production lines. It is a highly intelligent and standardized production and R&D center built by Runda Photovoltaic to further improve production capacity and efficiency.
Jiangsu Runda New Energy Technology Co., Ltd. is a high-efficiency TOPCon cell project invested and constructed by Jiangsu Runda Photovoltaic Co., Ltd. in 2022. The project is located on the west side of Jingsi Road, High-tech Zone, Jianhu County, North side of Aviation Road. With a total investment of 3 billion yuan, it covers an area of about 450 acres, newly built 180,000 square meters of factory buildings and related supporting facilities, and newly purchased about 400 sets of laser slotting equipment, dual-track online testing machines, and quartz tube cleaning machines. It is expected to have an annual production capacity of 8GWTOPCon cells after it is put into production. After the project is put into production, it can achieve annual sales of more than 8 billion yuan and tax revenue of more than 280 million yuan.