On May 24, the much-anticipated SNEC 16th (2023) Photovoltaic Conference and (Shanghai) Exhibition finally officially kicked off at the Shanghai New International Expo Center. Statistics show that this exhibition has attracted more than 3,100 companies from 95 countries and regions around the world to participate in the exhibition. The number of exhibitors and visitors far exceeds that of previous years.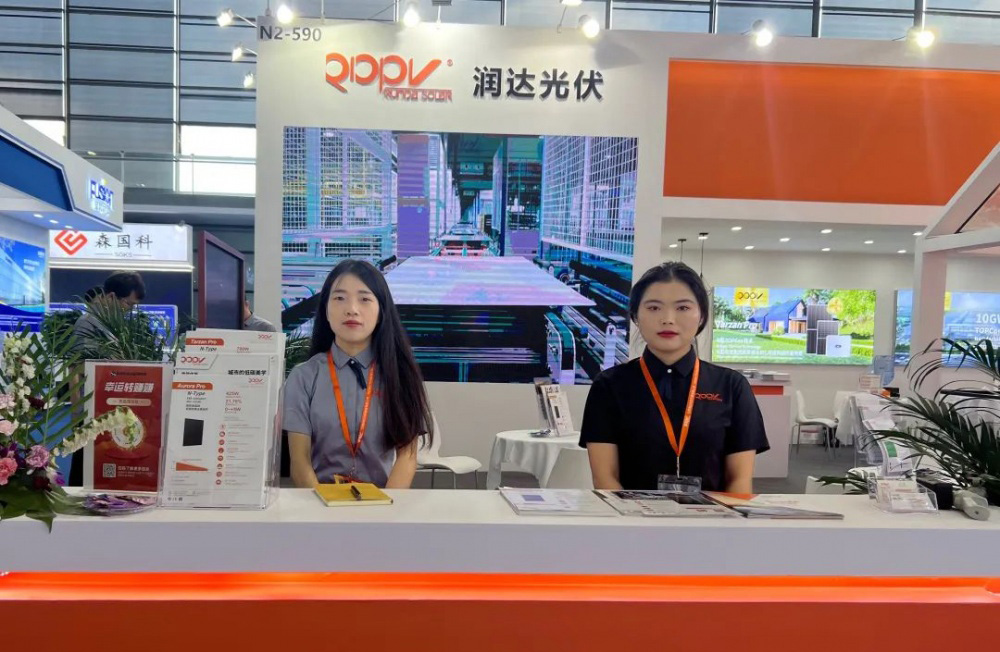 In this exhibition, Runda also prepared a wealth of exhibits to show our old and new friends. In addition to traditional P-type modules, the exhibition of N-type TOPCon modules and brand-new energy storage systems also attracted everyone's attention.
  01 Power King - TOPCon Taishan Series Components
  As far as modules are concerned, the Tarzan Pro Max modules exhibited this time have a maximum output power of 700W and a conversion efficiency of 22.53%. As a G12-66 double-sided double-glass module, it is very suitable for application scenarios such as large ground power stations. At the same time, its 2400Pa wind load and 5400Pa snow load capacity enable it to maintain normal work in various complex environments.
  02 Power House energy storage system surprise appearance
  In this exhibition, Runda Photovoltaic's complete Power House energy storage system is also presented to the public for the first time. Our products mainly include micro inverters, single-phase energy storage inverters, three-phase energy storage inverters, 3u batteries, low-voltage battery packs, low-voltage integrated machines, and high-voltage battery packs.
  Our system integrates the battery, inverter and bms through an all-in-one machine, and there are also separate systems. Users can also match batteries or inverters according to their needs. Customers of 3u stack can also choose different power according to their needs.
  At the same time, our bms has the functions of overcharge protection, overdischarge protection, charge overcurrent, discharge overcurrent protection, high and low temperature protection, short circuit protection, etc., and the battery has high safety performance. Our inverter has a variety of working modes to choose from, peak shaving and valley filling, saving electricity costs, while supporting off-grid switching (less than 10ms), battery reverse connection protection and lightning protection, etc.
  For users, it can realize self-use, off-peak electricity consumption, and sell excess electricity to the grid to increase revenue and save costs. Areas without grids can not rely on the grid. It is a very complete and practical set energy storage system.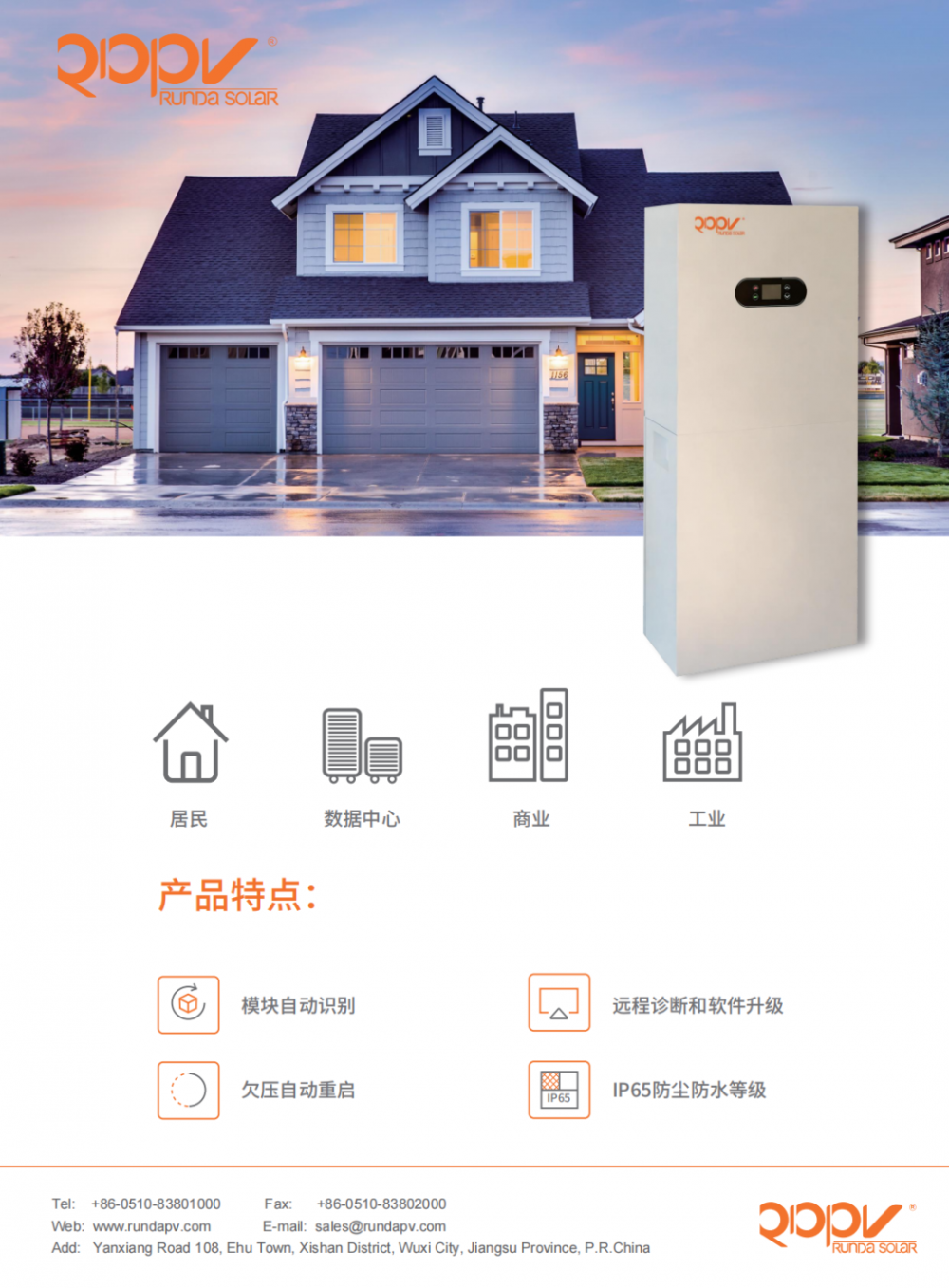 Energy storage products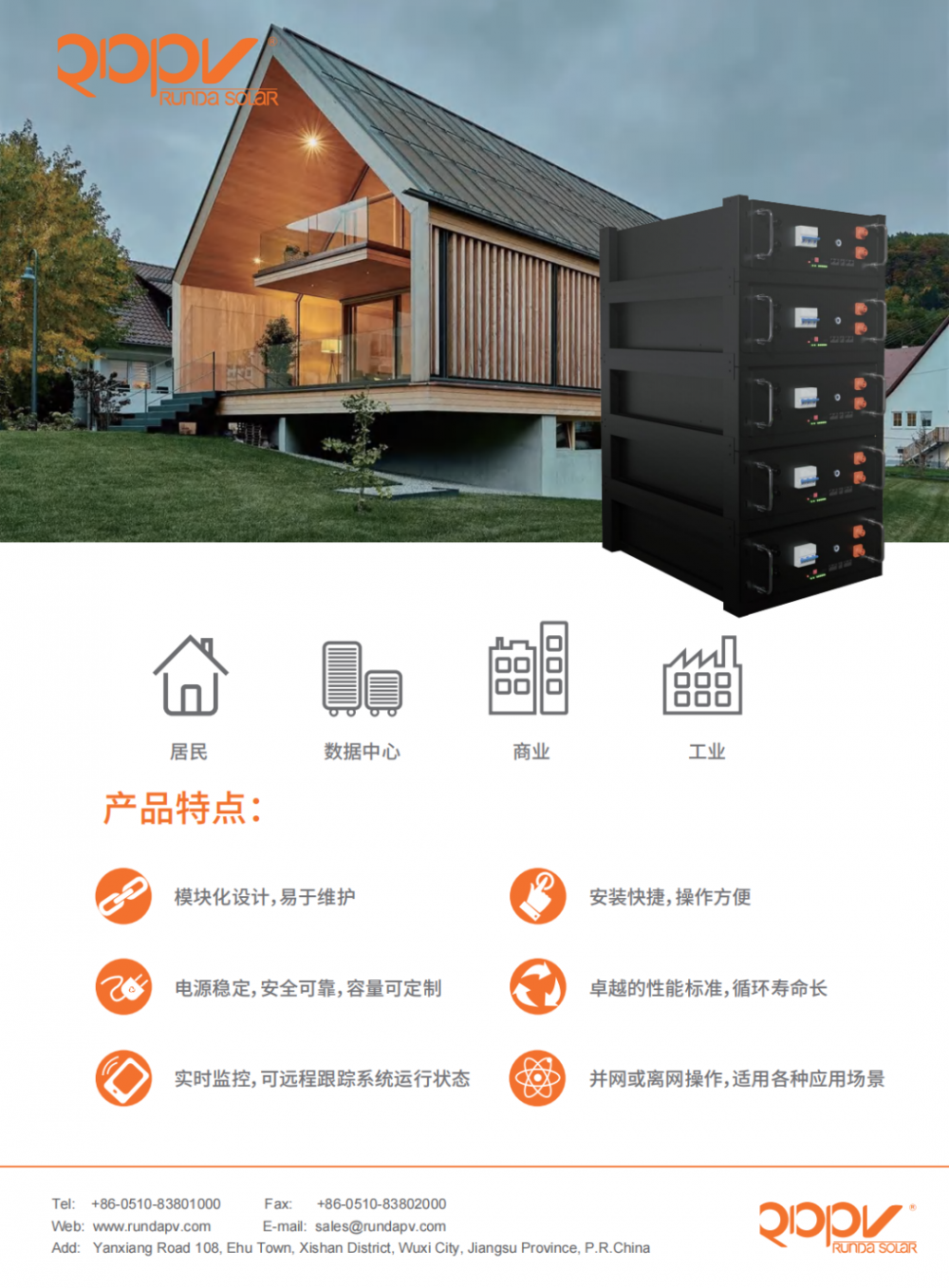 Energy storage products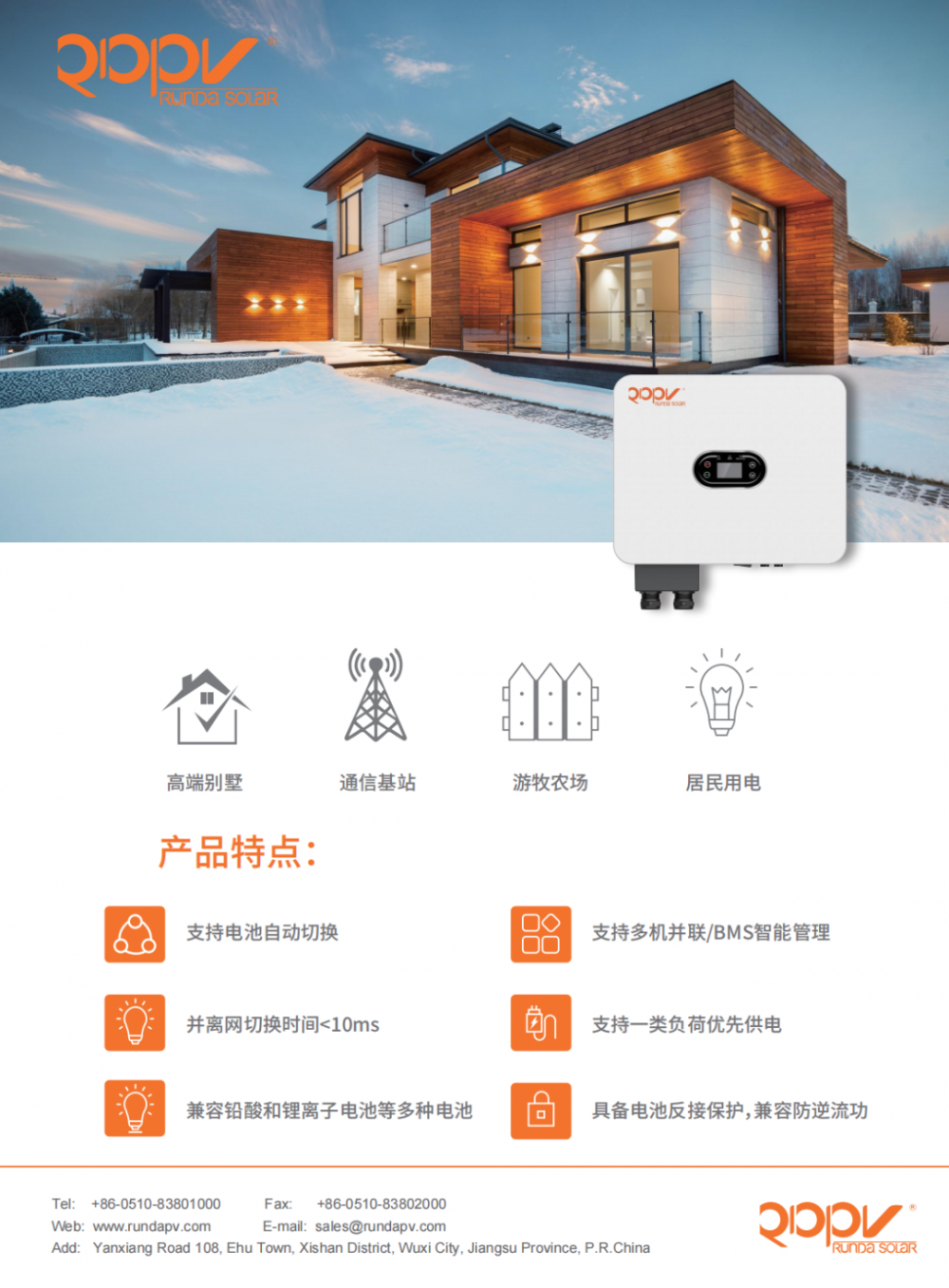 Energy storage products
  The exhibition is coming to an end today. We are very grateful to all customers for coming to the site in person, and we are also very much looking forward to meeting you again at the upcoming Munich exhibition.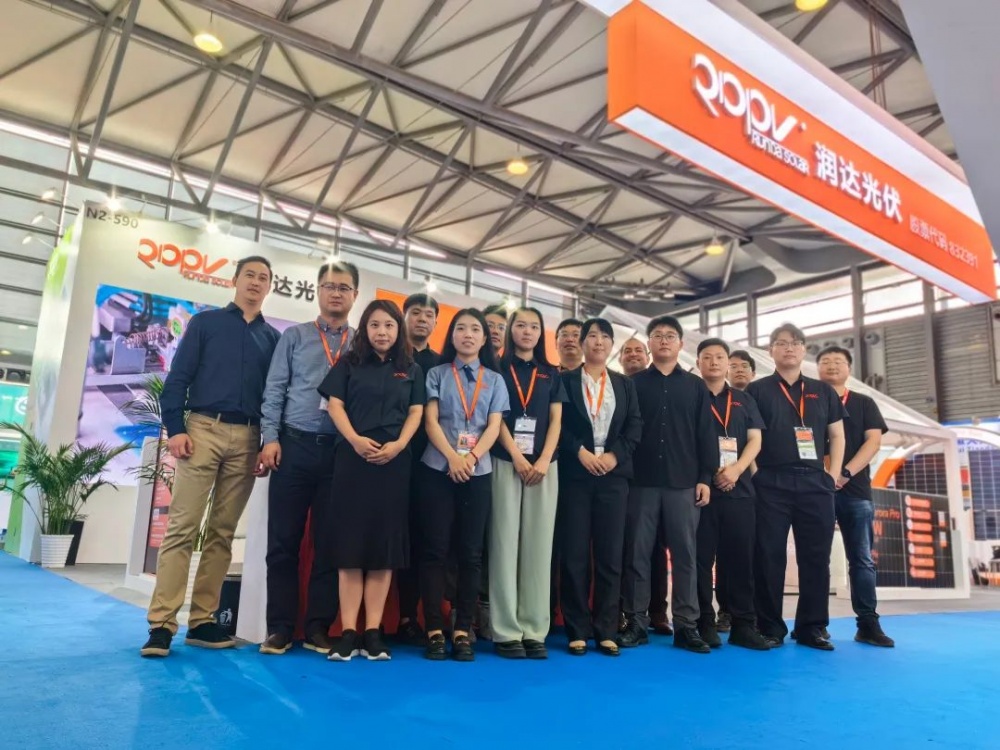 Jiangsu Runda Photovoltaic Co., Ltd. was founded in 2009. It is a professional, large-scale and international development company dedicated to building world-class solar photovoltaic modules high-tech enterprises. The company is a listed company on the New Third Board. It was listed in May 2015. It has more than 800 employees and a management and R&D team composed of senior experts in the industry. At present, the company's total production capacity has reached 4GW.
  Jiangsu Runda Photovoltaic Wuxi Co., Ltd. was established in 2016 and is located at No. 108 Yanxiang Road, Ehu Town, Xishan District. It is a wholly-owned subsidiary of Jiangsu Runda Photovoltaic Co., Ltd. The company is mainly engaged in the research and development, production and sales of solar cells, modules and related accessories. The company has introduced a complete set of solar cell module automation production lines with international advanced level; currently it has the design and manufacturing capacity of 550MW solar module products.
  Runda Photovoltaic Yancheng Co., Ltd. is a project invested by Jiangsu Runda Photovoltaic Co., Ltd. with an investment of 1 billion yuan and will be constructed in 2022. The project is located in Jianhu County, Yancheng City, Jiangsu Province, covering an area of 95.1 mu, with 80,000 square meters of new factory buildings and supporting facilities, the purchase of 1,132 sets of intelligent production equipment, and the construction of 8 photovoltaic module production lines. It is a highly intelligent and standardized production and R&D center built by Runda Photovoltaic to further improve production capacity and efficiency.