Today, in order to strengthen the connection between our province's government departments and photovoltaic companies, we will keep abreast of the province's photovoltaic industry chain operations in 2022, existing problems and development plans for 2023. To help photovoltaic enterprises in our province improve the stability, safety and competitiveness of the industrial chain, accelerate the construction of a strong manufacturing province, and promote the high-quality development of the photovoltaic manufacturing industry, the 2023 Jiangsu Provincial Photovoltaic Industry Development Symposium will be held in Nanjing! As a member unit, Runda Photovoltaic also sent representatives to actively participate in this meeting.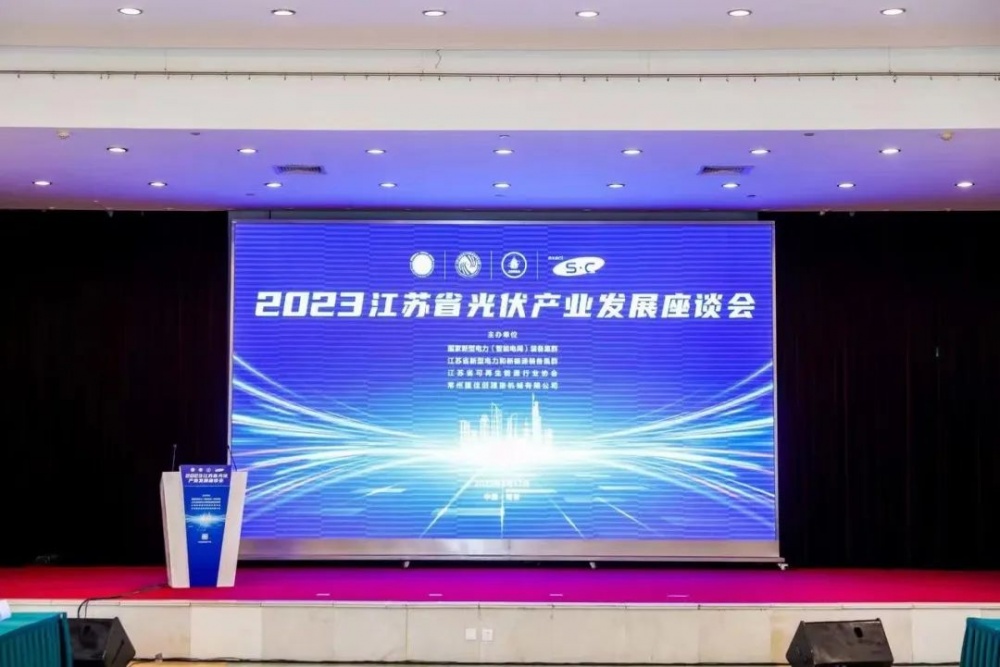 During the "14th Five-Year Plan" period, the future development trend, opportunities, challenges and implementation paths of photovoltaics are the focus of major photovoltaic companies. In this regard, Runda Photovoltaic said that it will cooperate with the upstream and downstream of the industrial chain to jointly help the double carbon goal, and at the same time Seize the opportunity of the international market and make every effort to expand the international market. Runda products have passed the testing and certification of third-party organizations such as TÜV, SÜD, CQC, MCS, JET, LAPI, CTC, DEKRA, DEWA, etc., and meet the sales and use requirements of most regions in the world. Insisting on self-improvement to boost the development of the industry and creating a global photovoltaic industry chain layout from an international perspective will be the main theme of Runda Photovoltaic in the near future.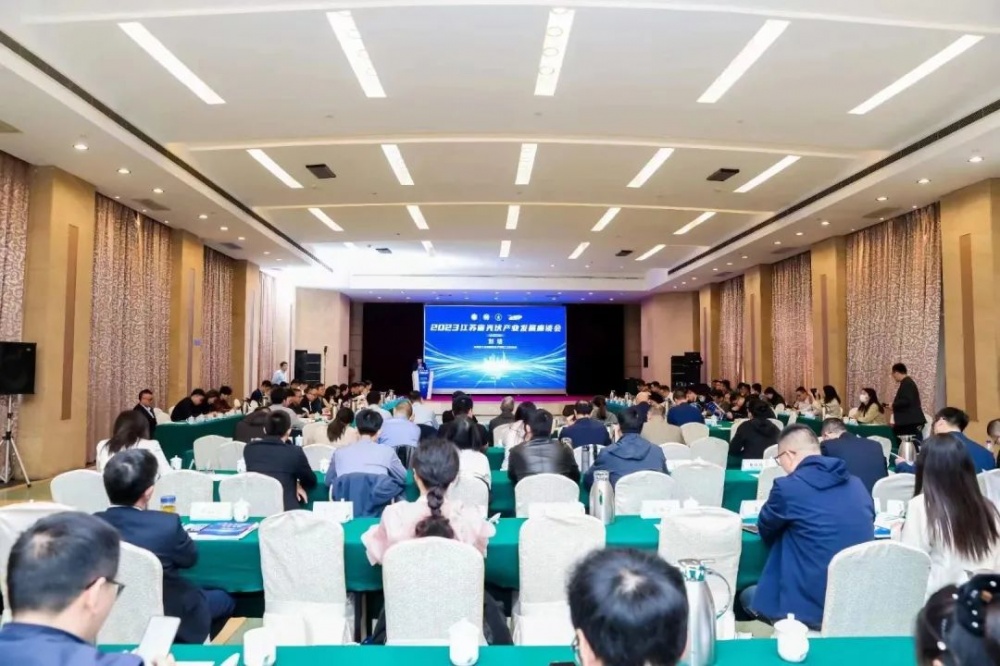 Jiangsu Runda Photovoltaic Co., Ltd. was founded in 2009. It is a professional, large-scale and international development company dedicated to building world-class solar photovoltaic modules high-tech enterprises. The company is a listed company on the New Third Board. It was listed in May 2015. It has more than 800 employees and a management and R&D team composed of senior experts in the industry. At present, the company's total production capacity has reached 4GW.
  Jiangsu Runda Photovoltaic Wuxi Co., Ltd. was established in 2016 and is located at No. 108 Yanxiang Road, Ehu Town, Xishan District. It is a wholly-owned subsidiary of Jiangsu Runda Photovoltaic Co., Ltd. The company is mainly engaged in the research and development, production and sales of solar cells, modules and related accessories. The company has introduced a complete set of solar cell module automation production lines with international advanced level; currently it has the design and manufacturing capacity of 550MW solar module products.
  Runda Photovoltaic Yancheng Co., Ltd. is a project invested by Jiangsu Runda Photovoltaic Co., Ltd. with an investment of 1 billion yuan and will be constructed in 2022. The project is located in Jianhu County, Yancheng City, Jiangsu Province, covering an area of 95.1 mu, with 80,000 square meters of new factory buildings and supporting facilities, the purchase of 1,132 sets of intelligent production equipment, and the construction of 8 photovoltaic module production lines. It is a highly intelligent and standardized production and R&D center built by Runda Photovoltaic to further improve production capacity and efficiency.